Updated Flight Status
The Guam International Airport Authority remains open. The following updates have been made to expected arrivals and departures. The status of flights is continuously changing. For flight status updates, visit https://www.guamairport.com/travel-information/flights.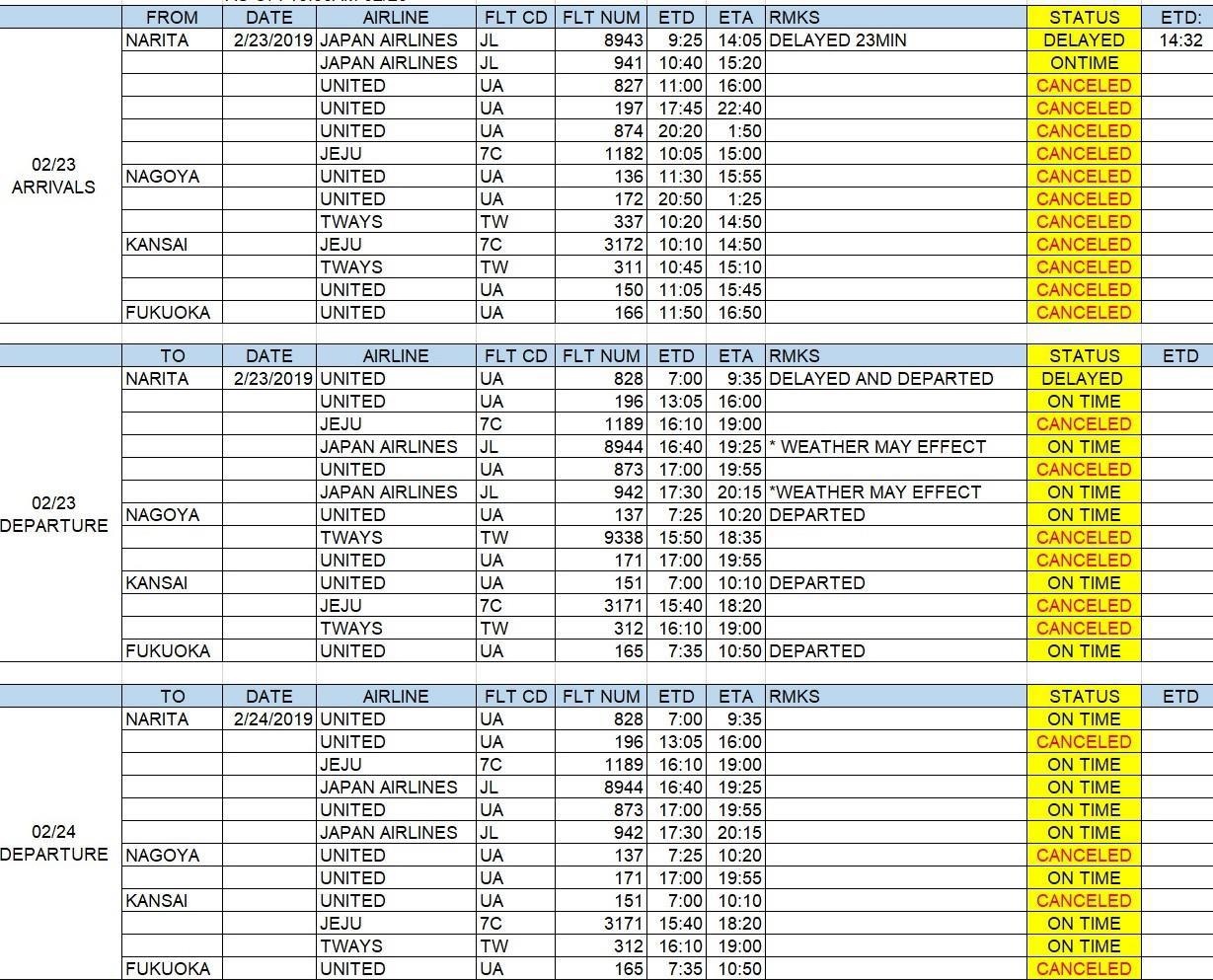 Visit the following links for the latest advisory information:
For more information, contact the Joint Information Center at (671) 478-0208/09/10.